President Nana Addo Dankwa Akufo-Addo has today, 12 February 2019 named Nalerigu as the regional capital for the newly created North East region.
He disclosed this Tuesday at the Jubilee House in Accra, at a ceremony to present Constitutional Instruments (CI 116) to give effect to the creation of the North East and Savahhan regions.
Four other regions, namely Savannah, Western North, Ahafo, Bono East and Oti will also get their C.I.'s in the course of the week.
The two regions -together with Oti, Bono East, Ahafo and Western North – were created following a successful referenda last year.
Northern Regional Minister, Salifu Saeed will act as minister for the North East until a substantive minister is appointed.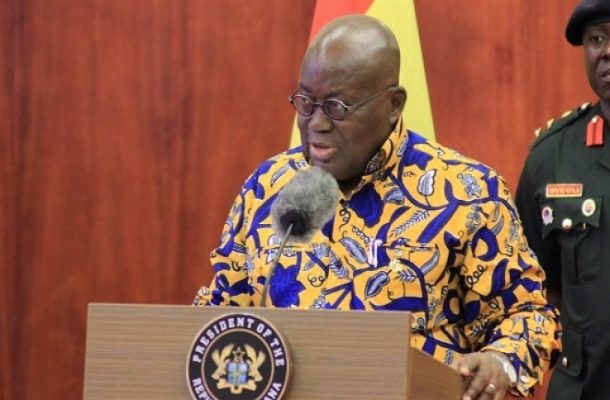 "Already as contained in the President's 2019 budget, seed capital of ¢20 million has been allocated for each region to aid in its smooth take-off.
"Government will make sure that the desire for growth and progress, which was the underlining reason for the vote for the creation of the North East region is met," the president said.
This comes despite agitations from some of the traditional authorities in the new regions.
Even before the President issues a constitutional instrument to give effect to the six newly created regions, the issue of where the capital of the North East Region should be sited had triggered disagreement among the people in the enclave.
The youth, chiefs, MCE, assembly members and opinion leaders had wanted Gambaga to be the capital.

But after the announcement on Tuesday,the president assured that government projects and structures will be equitably spread across the region.

The overlord of the Mamprugu traditional area, and paramount chiefs within the North east region graced the occasion.